Young Frenchman Scoring Enormous Barrles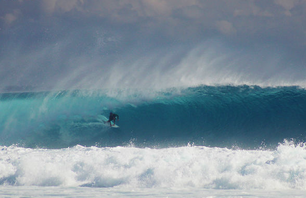 The young frenchman Tristan Guilbaud is back and he
is charging harder than ever!
The poor French didn't win any wars back in the day but they for sure have a strong presence, battling it out in action sports. Tristan Guilbaud for one, a younger surfer who is used to riding in reunion island has a couple of sessions which fortunately were documented because otherwise we wouldn't be able to gaze at some delicious looking barrels being put to good use.