Xavier De Le Rue is the Travis Rice of Europe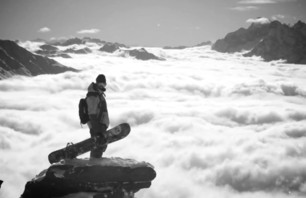 Xavier De Le Rue at his home in the Alps.
When Xavier de Le Rue, considered by most of his peers, as the best big mountain rider out there, has a killer season and reveals his personal approach to snowboarding, you get White NOISE. TimeLine Films second Movie.
White Noise features Xavier de Le Rue, Victor de Le Rue, Samuel Anthamatten and Johan Jonsson as guest.