Winter X Aspen Launches ESPN's Global Xpansion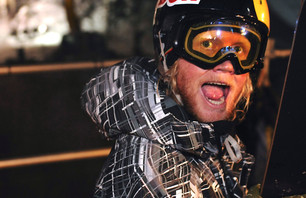 Tanner Hall returns to X Games after a 4-year
absence. Photo: ESPN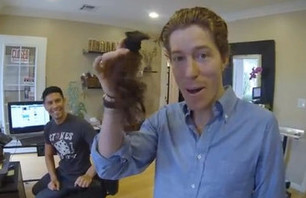 Will White be able to soar without his flying tomato
locks?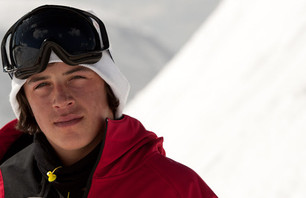 Mark McMorris has his sights set on Shaun White.
Photo: ESPN
Jamie Anderson shown here at Winter X Tignes can
possibly 4-peat in Aspen this weekend. Photo: ESPN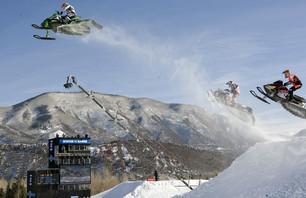 Tucker Hibbert is favored to win Snocross. Photo:
ESPN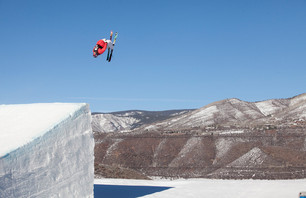 Colorado native Bobby Brown hopes to land atop the
ski slopestyle podium for the hometown crowd.
Photo: ESPN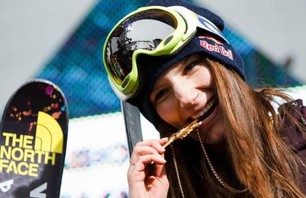 Kaya Turski is the woman to beat in women's ski
slopestyle. Photo: ESPN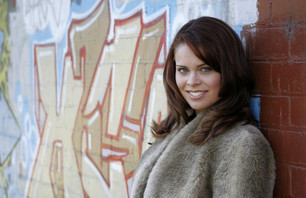 Goodbye Sal, hello Ramona Bruland. X Games new
global host.ESPN's Winter X Games kicks off Thursday in Aspen, Colorado at Buttermilk Mountain with familiar names among the favorites including snowboarders Shaun White and Kelly Clark, skiers Bobby Brown and Kaya Turski, and snocross champion Tucker Hibbert.
The Aspen event marks the first of six X Games occurring globally this year, which includes a second winter event in Tignes, France and summer versions in Los Angeles, Barcelona, Munich and Foz Do Iguacu.
Founded in 1995 the X Games have evolved from a random assortment of extreme stunt spectacles to a refined blend of boards, bikes, skis and snowmobiles, bundled under the loose label of action sports. Once considered fringe, these individual sports, punctuated by strong music, fashion and lifestyle elements, have become mainstream, spurred by worldwide enthusiasm and participation.
While ESPN has executed various international X Games events over the last decade, the 2013 push elevates the brand with marquee destinations, dedicated in-market and international TV time and steadfast athlete support.
"With X Games Aspen officially kicking off the global expansion, ESPN will provide fans around the world with a chance to experience the X Games – with both enhanced broadcast and digital options," said Scott Guglielmino, senior vice president, programming and X Games. "In 2013, ESPN will produce and distribute more than 150 total hours of coverage of these 6 X Games events, supplemented with rich digital content, and Aspen is the perfect way to kick it off."
Home to Winter X since 2002, Aspen was not necessarily the obvious choice for an event showcasing a culture classically defined as anti-establishment. Yet the aspirational winter playground proved the perfect stage to promote awareness and adoption, build international audiences and provide credibility to an emerging class of elite athletes.
"I think action sports, thanks to (Winter) X Games has been going into people's living rooms for some years now," says Olympic gold medalist Kelly Clark, "It's done a tremendous thing. When I look at X Games and the Olympics, people can relate to it. They're not bobsledding with their family on the weekends but they are skiing and snowboarding."
This weekend Winter X will again feature halfpipe, slopestyle, and big air skiing and snowboarding disciplines along with snowmobile-cross and freestyle best trick competitions.
12-time X Games gold medalist Shaun White is again favored in halfpipe after scoring a perfect 100 in Aspen last year, yet he faces highly-charged competitor Mark McMorris in a tight slopestyle field. Canadian McMorris, 19, is the defending Winter X Aspen champion and returns as the only rider to land a triple cork 1440 in competition - the trick deemed necessary to win. White, who took slopestyle gold at Winter X Tignes last year, reportedly landed the triple cork in practice Wednesday.
In ski slopestyle, which along with ski halfpipe joins snowboarding as an Olympic sport at the 2014 Sochi Games, Colorado-born Bobby Brown was relaxed and optimistic at the press conference when asked about his chances to improve on his 2012 bronze medal finish behind Tom Wallisch and Nick Goepper.
"This year is the best I've ever skied. The jumps are lined up and technical and the last one is almost as big as the big air jump. It's exciting because you get to ride the best course in the world and you're having fun with your friends. The contest comes second."
Coming in second is not something snocross champion Tucker Hibbert is aiming for. After a one-year hiatus from the Games, snocross returns to X this year giving Hibbert, along with Shaun White, an opportunity to be the first Winter X athlete to 6-peat.
"For me it's huge. X Games has been part of my entire pro career as an athlete going back to my first one in 2000 in (Mount Snow) Vermont. To be back this year has motivated me and my team to work hard and hopefully get the 6-peat. And to be up with Shaun is an honor, so hopefully we can make history."
American women's slopestyle snowboarder Jamie Anderson, herself in the running for a 4-peat gold, uncharacteristically took time off before the big show.
"I chose to go back to Tahoe last week, my hometown, to reconnect, balance and clear my mind before a hectic week. It's a different approach," she said in the press conference Wednesday. "(But) I actually am exited to be back in Aspen. It's my 10th year. Time has flown by."
Those on a longer path back to Aspen this year include 2012 silver medalist in women's snowboard halfpipe, Elena Hight, who took the summer off to recoup from a knee injury.
"I'm stronger than ever. When you have an injury you can rehab and come back from, you're better no matter what. I feel pretty good about my riding. I've been working hard since the beginning of the season and hopefully it will show."
Also rebounding from knee issues is 7-time gold medalist, Tanner Hall, who returns to X Games after a four-year absence.
"My last superpipe contest I got second to Xavier Bertoni and that was the year I broke both my legs," Hall told ESPN in an interview last month. "Going back to X Games after all that is going to be sick. It proves that I can set goals and still reach them."
Notably absent from this year's ESPN broadcast will be long-time host Sal Masekela, who resigned as X Games host in December. Taking over is Australian adventure sports reporter Ramona Bruland, 32, who now calls Aspen home.
"I live in the outdoors and thoroughly love it and it's a dream come true to join the ESPN family and be the new host of X Games," Bruland told Sportscenter. "These sports are embraced worldwide so now we're taking it outside North America to experience the culture and all the aspects of action sports in these other countries as well."
For the full broadcast schedule of X Games Aspen 2013 tune into XGames.com
MUST WATCH - MARK MCMORRIS LAYS DOWN CHALLENGE FOR SHAUN WHITE

Go to BNQT.com for more videos.