When Shane Weston Gets Really Mad...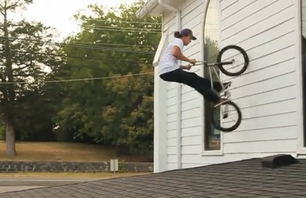 Shane channel's his anger in a way that well... we
can all relate.
Pro BMX rider Shane Weston ont he Fly/Eclat team shows us the other side of a pro BMX rider's life that we don't get to see enough in edits. So what really goes on before the camera cuts out and the new tricks are landed? Well, frustration, countless attempts and a ton of angry cussing. Find out how Shane reacts after his repeated attempts don't turn out the way he planned...