We'll Never Get Tired of John Tomac's Part in 1990's film TREAD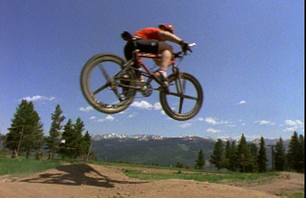 MTB legend John Tomac from Re-tread video.
John Tomac STILL looks incredibly awesome in this throwback edit from the mid 1990's. It's amazing how even before HD cameras, super slow mo 23802342 per frame shots, full suspension, disc breaks and a full line of fancy bikes, a Tomac part could still draw in the masses. His part in the TREAD movie was probably as iconic as it gets in the action sports world and remains a true classic!