Watch Ryan Sheckler Kick Flip a Taxi!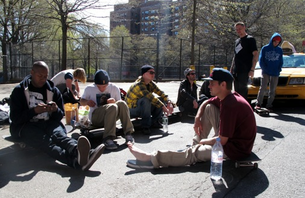 Ryan Sheckler spent a few days in NYC and had the
brilliant idea of kickflipping over a Taxi--gotta
see it to believe it!
Radcollector recently linked up with Alex Corporan and the Go Pro crew during their latest commercial shoot with Ryan Sheckler here in NYC. Check out this quick clip of Sheckler going HAM with a kickflip over a taxi in Chinatown. After you're done, check out Ryan's awesome GoPro video that used over 50 cameras to film from beginning to end.