Want To Hear Some Good News? Chad Reed's Road to Recovery Update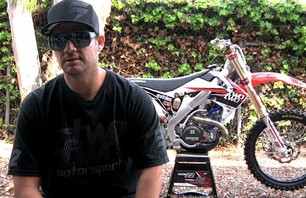 Here's some cheerful news to brighten up your
day...Chad Reed injury update!
We know Monday mornings suck, so here's our effort to try and make it a bit happier with Chad Reed's injury update:
"Syndicate Athlete Chad Reed stopped by the Shift office a few days ago to give us an update on the recovery, his plans for the rest of the year and the new addition to the Reed family. Chad immediately went home, jumped on his Honda and started the process of getting seat time to lay the foundation for the return of Team Two Two Motorsports to the race scene."
Credit: shiftsyndication