Volcom Skate Team Trade in Skateparks for Dirt Jumps in PDX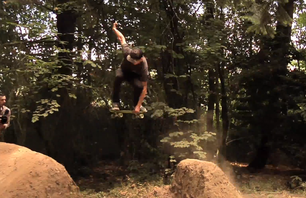 Who knew dirt shredding would look so incredibly
fun?
Dirt jumps aren't just for BMX and MX riders as proven by the Volcom skate team. A summer roadtrip in the Northwest led the Mark Appleyard, Aaron Suski, Caswell Berry, David Gravette and Ben Raemers to some dirt jumps in the middle of the woods in Portland, Oregon and the rest is history.