US Open of Surfing Nightlife Event Calendar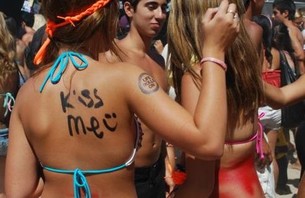 The folks over at Pacifico have graciously put together a nightlife event calendar letting everyone know where and when all of the great after hour events are happening in Huntington Beach.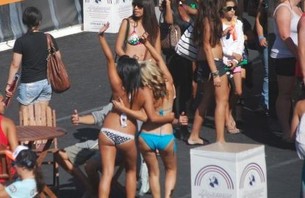 Sunday night, 7/29
25 Degrees - 412 Walnut Avenue, HB. Happy Hour: 3:00pm to 7:00pm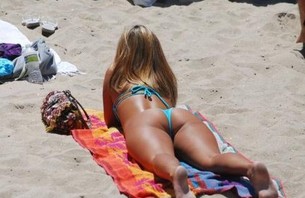 Monday night 7/30
Kareoke @ Killarney's, 209 Main Street. Happy Hour all night!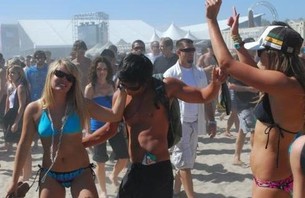 Tuesday 7/31
DJ: John Rocker @ Killarney's
Follow the Light @ Shorebreak at 7pm
Hurley Headquarters - "Stabilimentum" art show at Hurley HQ, celebrating the launch of our Phantom Fuse boardshorts. 6 to 9 PM and should be a good night.
Wednesday 8/1
Billabong night @ G's Boathouse
DC Happy Hour at HB Beer Co @ 7pm
Aloha Grill 221 Main St # F - Happy Hour 4 - 7 pm extended Pacifico Happy hour from 7 - 8 pm

Thursday 8/2
Fred's Cantina - Surf Industry night from 4 - 7 pm, Drink specials
Tuna Town all you can eat sushi
Aloha Grill - Ocean Current Team + Derek Ho will be there @ 4pm. Pacifico happy hour from 7-8pm. Come meet one of Pipeline's legends!
Longboard pub - Brett Simpson signing autographs @ 6 pm

Premier Don't Miss Event - Hurley World Premiere," Dear Suburbia" at Fifth Street at The Strand in front of the Shorebreak. Live performance by White Fence to kick things off. It will start around 7:30. Similar to last year where it's all happening out in the street. Everyone's invited and Nike, Hurley, Monster and What Youth are partnering up on the premiere. 

Friday Night 8/3
Quiksilver Night @ G's Boathouse
Surfer Mag 8-10pm @ 25 Degrees.
DJ or special disclosed Live Band @ Tuna Town
Brett Simpson will be at Aloha Grill @ 5:30 pm. Happy hour is rocking from 4- 7 pm so come early and meet the two time US Open champ.
Saturday Night 8/4
G's Boathouse - Fox Night + Movie premiere. Guest Bartender Ian Walsh.