There's No Stopping Manny Santiago - Welcome to Bliss Wheels!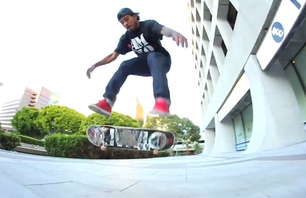 Manny Santiago joins the Bliss pro squad and dishes
out a mad firing line in his first edit with the
team
There's no stopping Manny Santiago and that's a good thing cuz he he ain't letting anything slow him down! Manny is the latest addition to the Bliss Wheels pro squad team and dishes out a sweet new welcome edit for our viewing pleasure. Manny's style is on point!