The Twitter Snap: The Latest and Most Interesting Tweets from Pro Surfers
Wrong. The hipster reveals his true douchiness.
Dane certainly doesn't hold back.
Even the greatest surfer ever won't get love from a protective Mom.
If winter brings that kind of goodness then let's do it!
Day isn't long enough from this vantage point.
If anyone needs to improve on this it's Jamie O'Brien who blatantly got in Slater's way.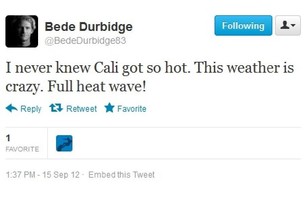 It's been like this for over a month. Global warming sucks almost as bad as the people who deny its
existence.
I don't know what that makes it, so wrong though.
When you're wearing a bikini, why not?
That's an insult to Dennis Rodman.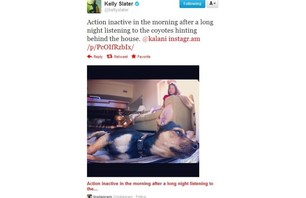 Dogs are hilarious when they stay up all night then go comatose the following day.