The Twitter Snap: The Latest and Most Interesting Tweets from Pro Surfers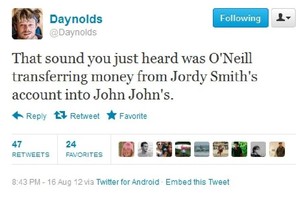 The way they're surfing he's not kidding.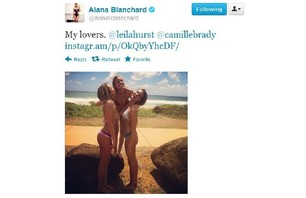 I could be all of your lovers.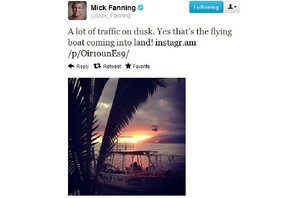 Mick Fanning going a little crazy over the flying boat, as he should.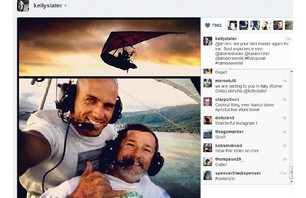 The Twitter Snap was infiltrated by Instagram, for whatever reason Kelly Slater didn't post this on his
Twitter account and given it provides the best explanation for the flying boat it had to be included.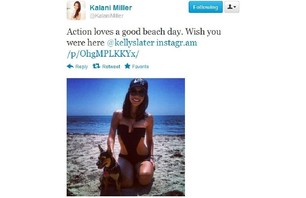 If any woman could tie Kelly Slater down, it's Kalani Miller.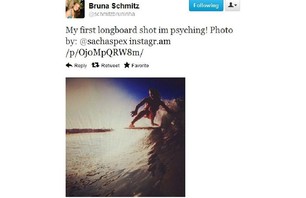 Rare moment where the longboard gets some love.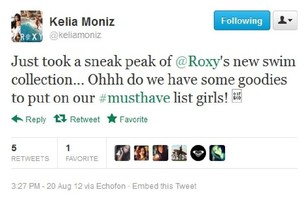 Without a photo of you modeling the bikinis this is a pretty worthless tweet.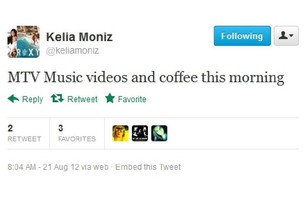 They play music videos on MTV?