The Twitter Snap: The Latest and Most Interesting Tweets from Pro Surfers
See the poster you're signing? That's what you should be wearing!
Watched maybe five minutes of that film. Horrible.
I don't know if Dane fully understands what irony means.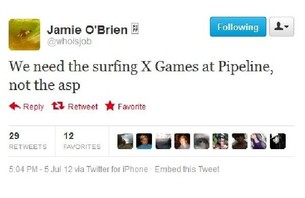 Don't know how the Disney Corp. would be better than the ASP, then again this is JOB who is tweeting here.
Even Hollywood actors are following the lives of the world's greatest surfers.
The greatest surfer ever describing Independance Day perfectly.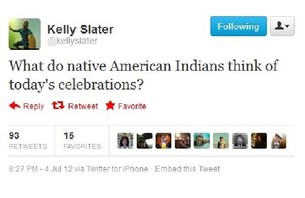 Hopefully they're enjoying the free checks sent to the reservations monthly. Or maybe they're still pissed.