The Social Platter: Elena Hight
The Social Platter is a daily feature showcasing the hottest social media photo of the day served on a BNQT platter.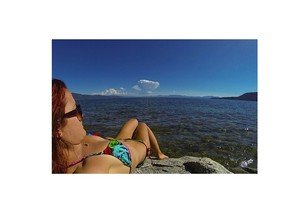 @elenahight Nothing better than Tahoe in the Summer time ! Shot on my @gopro #hero3
@elenahight #Kauai is unreal! Can't believe what an incredible place I grew up in :) Don't miss an exclusive look in Ep. 4 of my #NewHights web series as I unwind after a long winter, hang with my Dad, hike waterfalls & paddle board with @Alanarblanchard! Visit YouTube.com/RockstarEvents to check it out!