Thank GIF It's Friday - 9 Stunning SI Swimsuit Animations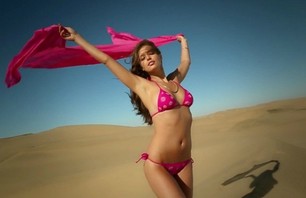 Thanks GIF It's Friday - Indeed!!
in February Sports Illustrated dropped a teaser for its 2013 Swimsuit issue, which featured our very own action sports starlet, surfer girl extraordinaire, Alana Blanchard.
Beyond Miss Blanchard, the teaser video and photo gallery provided many stunning images of girls in the surf, sand and sun, and even the venerable Kate Upton going down south as far as any girl dare go. Since some time has passed to allow the shock to subside, we thought a Thanks GIF it's Friday was worthy to recall the greatness of such gripping imagery.