Terje Haakonsen Takes Us Along For The Ride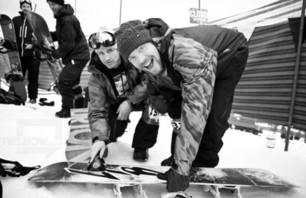 Terje and Travis Rice don't let competition get in
the way of having a good time.The one and only Terje Haakonsen strapped on his contour camera to record his Red Bull Supernatural Freeride. The legendary Norwegian snowboarder is no stranger to the camera. He created the documentary series Terje's Season Pass in 2007 to chronicle his experiences as a snowboarder, so this must've been a piece of cake for him.
RELATED:
Freeride Fun Day With Supernatural Competitors
Red Bull Supernatural: Terje Haakonsen Speaks