Teens Killed in Skateboarding Accidents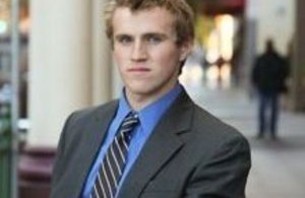 Trevor Searle, 18, was killed March 5th in a
skateboard related accident
Tragedy struck the town of Middletown, Indiana this weekend when a 17 year old boy was killed while riding his skateboard. Henry County Sheriff s Department released a statement Sunday saying Riley Henry, of Sulphur Springs was struck by a vehicle Friday night while skating in the roadway. The accident is still under investigation but the Henry County Sheriff said that no criminal charges are expected.
This incident follows another teen skateboarding accident. Lake Travis High School senior, Trevor Searle died March 5th in a skating accident after losing his balance while holding onto a truck. Searle was airlifted to UMC Brackenridge where he die. Close friends say the teen was very adventurous but always wore protective gear. Friends were shocked when they found out Searle had not been wearing a helmet when he crashed.
"He wasn't wearing his helmet- he always wore his helmet which surprised me," said good friend Ryan Sanchez. "We just recently went on a snowboarding trip to Steamboat, Colorado. He was always pushing us to the limits- that's what I loved about him."
Condolences go out to both the families of Riley Henry and Trevor Searle.