Spanish Downhill Scrub-fest with Roost DH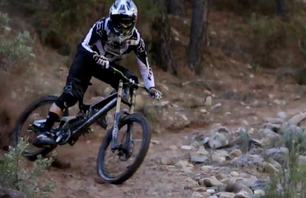 The Spanish DH riding scene has blown up in recent
years, no surprise there when you look at the
natural terrain they have at their disposal!
Spain's donwhill riding scene has really taken off in recent years. It has a bunch of prime terrain, hosts a relatively mild climate when compared to surrounding countries. But that brings us back to the question of why it took so long for the rest of the world to discover it? Nevertheless, Roost DH found themselves some great terrain and proceeded to scrub a few...or two for our enjoyment.
Roost DH - More Mountain Bike Videos