Southern Cali College Students Living the Dream With Red Bull Switchboard 2013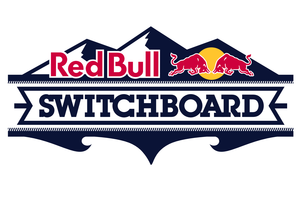 What other opportunity would you have to surf in the
morning with a pro surfer and then head to the
mountains to board with a pro snowboarder?!
Red Bull is known for sponsoring some of the best athletes in the biz, throwing outrageous parties and of course, offering the masses opportunities to engage in the Red Bull lifestyle/culture with all the rad events they put on. This March, the energy drink brand is hosting the Red Bull Switchboard event which is giving 500 college students from 25 Southern California universities the opportunity of a lifetime.  The Southern Cali dream doesn't get much better than getting the chance to surf with pro surfer Jamie Sterling in the morning and then head to the mountains to board with pro snowboarder John Jackson. How freakin' awesome is that?! The adventures will start off in Huntington Beach, Calif. and La Jolla, Calif. and then head up to Bear Mountain Resort for probably one of the best days you'll probably experience all year.
If this is right up your alley, keep Saturday, March 16, 2013 from 7:00am – 5:00pm open and head over to www.RedBullUSA.com/Switchboard to buy your tickets. Yeahhh buddy!