Snowboarding in New Zealand - Ennitime - Ep 1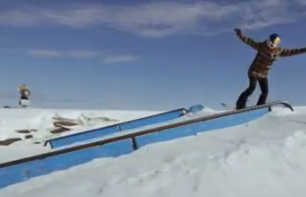 In the first episode of Ennitime, Enni and her friends start the season in New Zealand. The snow park is in great condition, the weather is sunny, and the "itch" to ride is at an all time high. Check out how Enni Rukajärvi, Saku Tiilikainen and Roope Tonteri spend their time in the Snow Park NZ!

Stay tuned for Episode 2!