Shaun White Wears Short Shorts in New Stride Commercial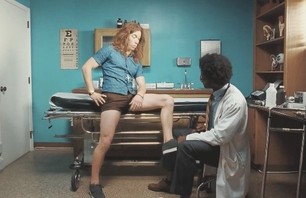 Shaun White shows off runners.
Shaun White stars in a new Stride commercial featuring a tight pair of short shorts, pale skin and some hairy ginger legs. Sounds horrifying.
Not sure what any of that has to do with fresh breath but we guess they'll do anything to go viral these days.
In case you missed it here's our thoughts on all the other products Shaun White should be promoting: Top Five Products Shaun White Should Endorse
H/T - Unofficial