Sean Ricany Delivers Some Hard Hitting Hammers for Osiris Pro Edit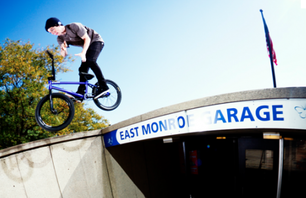 Lil Sean Ricany ain't so little anymore!
I feel like it was last summer where we were watching a lil Sean Ricany video and we were like, wow that kid is gnarly! Well, "Lil Sean" ain't so little anymore, and he's pulling even more amazing moves than he was just a year ago and it seems like he's not going to be stopping anytime soon. Sean shows us some man-sized skills as part of his welcome to the Osiris pro team edit he just put out. His street skills are on a different level, sucha baller!