Schultz Takes Gold in Moto X Super X Adaptive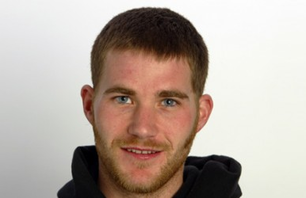 Photo: Checkered Flag
Schultz takes his first X Games Gold in the Moto X
Super X Adaptive.After a silver-medal finish in the Moto X Super X Adaptive at last year's X Games, Schultz came back with a vengeance to win gold this year.
Snatching the lead right out of the gate, Mike Schultz kept the competition behind him to take home his first X Games gold during the Moto X Super X Adaptive Final at The Los Angeles Memorial Coliseum on Thursday.
"It feels great to come back and compete after my injury at Winter X Games one and a half years ago and showcase an exciting track like this one at the Coliseum," Schultz said.
Cottonwood, Calif. resident Todd Thompson followed Schultz for the silver.
Schultz, who took the Super X Adaptive silver in 2009, narrowly took the win after having trouble with his prosthesis during the race, which he built custom for competing in the X Games.
"I wasn't able to stand up on my prosthetic side so I lost a few paces, but we pulled it off and ended up in the lead so it's good," Schultz said.
Beau Meier from Susanville, Calif. took third.
1. Mike Schultz 5:56.564
2. Todd Thompson 5:58.119
3. Beau Meier 6:05.787
4. Jason Woods 6:06.097
5. Jim Wazny 6:30.019
6. Samuel Erasmus 6:58.554
7. Jesse Gildea 7:04.431
8. Shane Shipley 8:40.184
9. Ricky James 8:54.293
10. Nick Pappas 8:55.502
11. Dave Turner 9:55.004
12. Ranel Cox 11:10.209