Santa Cruz's Very Own Robot Surfing Machine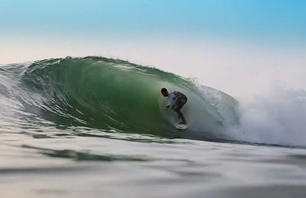 You might not be able to tell from this photo but
Josh Mulcoy is actually a surf shredding robot that
loves spending time in the green room.
Josh Mulcoy lives to surf in the Santa Cruz, CA area. He prefers going right but can go left as well. He loves spending his time in the green room. And from this edit, is apparently a robot. A read badass barrel hunting robot. Check out his part in the film Innersection.