Recommended: Niko Cioffi
Niko Cioffi is notorious. He is one of the founding members of the Gremlinz. He grew up in Rutland, Vermont, and honed his skills on the icy trails of Killington. He's one of the most generous fellas to all of his friends. He's got more awesome one-liner comments than anyone out there. And, of course, he has mean style. Now living in Tahoe, this Gremlinz Don has been running around with the Forum crew the last few seasons, filming solid parts filled with wallrides, redirects, and hairy rails. We caught up with him at the grand opening of Forum's The Streets park at Seven Springs in Pennsylvania and he gave us a rundown of 10 things every snowboarder should experience. Niko is awesome and I think anyone that has met him would agree, if Niko is suggesting it, it's worth looking into.
1. You have to be waiting at the lift at Alpine and go down Scott Bowl. Wait it out and be one of the first people on a powder day
2. Have Outback Pizza after riding and play Buck Hunter
Outback Pizza is located on the Killington Mountain Road, just a short drive from the resort. It's a combination restaurant/bar/night club broken into different areas, so whether you're just coming off the mountain and are looking for a slice or you're ready to party, you will find all the pepperoni and partytime you're looking for inside the Outback's walls. The Outback is just the spot to run into all your friends after a long day shredding, and is a regular host of event afterparties.
3. Attend a Gremlinz premiere
4. Four is a Ron Cioffi pasta dinner. That's my dad. That's always good.
5. Go to Japan and ride powder
6. Hit rails in Quebec
7. Do a backflip
Backflips are up there on the level of fun, just-feels-good tricks alongside methods, backside 180s, and the like. Whether it's into powder, on a warm sunny day, or even on a park jump, a laid out backflip is fun. See how much fun Dylan Alito is having in the photo above at Mount Hood on that tiny backflip jump? Everyone else is having a good time, too.
8. Smoke a cig with Pat Bridges on the lift.
Pat Bridges, Editor of Snowboarder Magazine, grew up at Killington, like Niko. He is an unrivaled source of snowboarding knowledge, and has a solid handplant. He also enjoy a cigarette from time to time.
9. Take a run with Kevin Jones.
Kevin Jones is a legend. Not only is he one of the greatest snowboarders of all time, but it's possible that he started pro snowboarders' love of fly fishing, though not intentionally. He has so many great video parts, it's hard to pick just one as an example, so watch his part from TB:8 Infinity...and then go watch all of his other parts.
10. Do a switch method.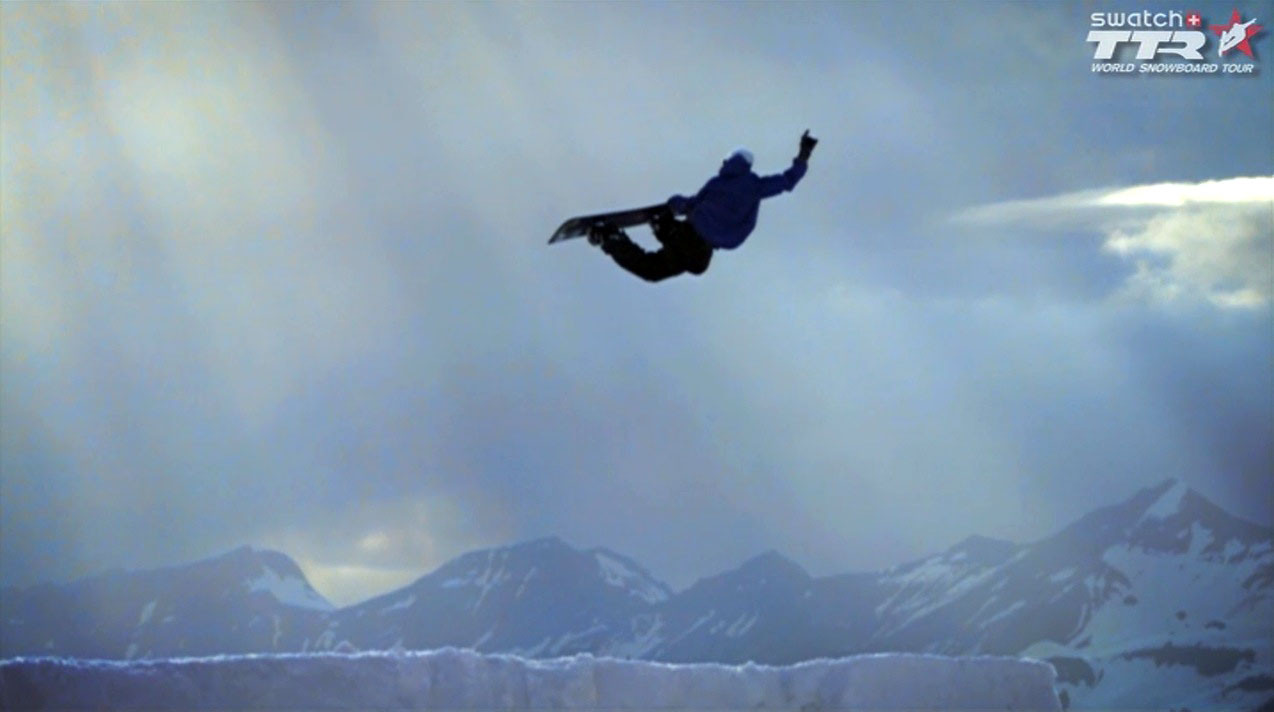 The method is one of the best tricks out there, any snowboarder will agree. The switch method has an even higher degree of difficulty and is a rare trick to witness. Terje Haakonsen above executes a method, not switch, but real nice all the same. For more on the method watch this video from TTR - Style in Snowboarding.