Really Rad Mammoth Mountain Clip of Parker White and Chris Logan in Slowwww-mo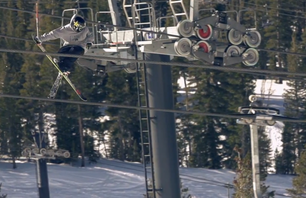 Chris Logan and Parker White spend December skiing
laps at Mammoth- this is the end result.
We are really really REALLY excited for the rest of the winter season and see how it will pan out with the incredible amount of snow we've been getting in California. And because Mammoth Mountain boasts some of the best terrain and runs in the West Coast, we are always down for a solid edit from these guys. This time around, we get the pleasure of watching Chris Logan and Parker White in slow-mo. Yes!
From MammothMTNOfficial on YouTube:
"A study of style presented in slow-mo, courtesy of Mammoth Unbound athletes Chris Logan and Parker White. The boys spent December lapping Main Park to prep for the coming season in front of the lens—looks like they're ready."