Quiksilver Grom Colin Richardson Knows How to Get the Ladies' Attention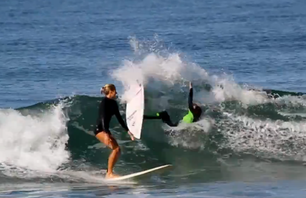 Quik grom Colin Richardson is already trying to get
the ladies' attention!
Quiksilver grom Colin Richardson looks like he has a pretty decent arsenal up his sleeve.  With the help of up and coming Encinitas filmer, Jake Coury, Colin snags some prime footage of him getting in some quality thrashing. Oh, and according to the thumbnail, we can tell Colin's already trying to the the ladies' attention. Smart kid.