Park Jibbing Machine Mick Bayzand Can't Stop, Won't Stop!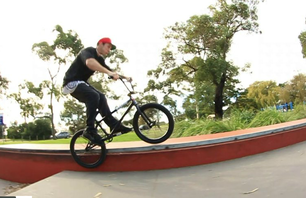 Park jibbing machine Mick Bayzand hits up some
Melbourne parks
Colony's Mick Bayzand is seriously a park jibbing machine. This guy can't stop and won't stop until he slays all of Melbourne's parks. And we're thankful for that. He takes on some of the biggest rails like it's a piece of cake and makes it look tooooo ridiculously easy. And because he wanted to show his versatility, he throws in some big tech moves too. The result? An awesome edit that needs to be watched multiple times. But don't take our word for it!