P-Rod and Theotis Give Us Their Take of the Dew Tour in San Francisco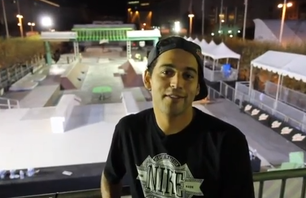 P-Rod and Theotis show us around the San Francisco
Dew Tour site before the street finals went down.
It seems like there is a steady flow of Dew Tour footage that keeps coming in so we will keep doing our duty of rolling out a rad selection of action sports videos including the below edit featuring P-Rod and Theotis Beasley. Both dudes give us their take on the contest so far prior to the street finals and then we also get to take in some of the sights and sounds that went down in San Francisco a few weeks ago. Shot by Brad Clarke and edited by The Crosby Press.