One 4 LA: South Bay Surfing Represent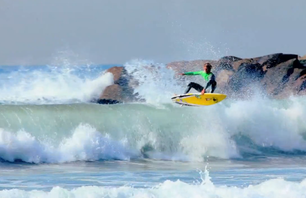 This video is dedicated to all the South Bay LA
surfers out there!
Orange County and San Diego get all the love when it comes to California surf edits. One4LA is a fresh perspective for all the surfing that goes down in the Los Angeles/South Bay area. Think Manhattan Beach, Hermosa Beach, Torrance. Matt and Mike Pagan showcase their travels throughout their hometown in South Bay as well as their adventures abroad.
One4LA is dedicated to giving back to its roots and people in need. Donations and different ways of giving back will be a constant ideal throughout this site.
Presented by Visual Oddity
Filmed and edited by Mike Pagan.
Starring Matt Pagan, Matt Mohagen, and Cheyne Magnusson.