Old School has Never looked so cool - Vans/Supreme Summer Kicks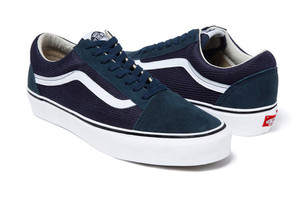 Let us know your favorite color...
Vans has officially collaborated with Supreme in their Spring/ Summer 2011 release. Hypebeast posted the Old Skool line one their page this week and I must say all six colors are superb.
Its funny after reading the top 50 Skateboard Shoes list, you can help but wonder who will take the title next time.
The line will be available online or in the stores tomorrow, March 17th check them out now!