Old Berrics Edit Will Make You Go WTF?!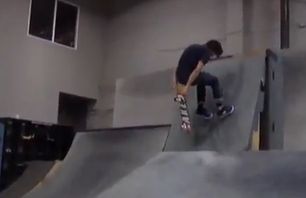 William 'WTF' Spencer edit for Berrics
While the old Berrics is long gone after being jackhammered to death, William Spencer and his bud Richie Jackson got a chance to film some incredibly creative and also incredibly mind-blowing tricks that'll make you go "WTF" or "SMH". Some real impressive stuff, guys! Wonder how many takes and how many hours brainstorming to make some of these stunts work...