Now You Can Match Your Penny Skateboard With Your iPhone Case!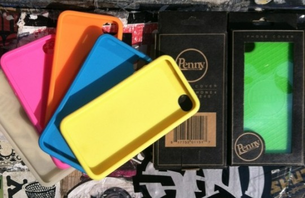 Sweet Penny brand iPhone cases so you can match your
board with your phone...genius huh?
Penny Technicolor neon goodness right here
It seems like nowadays with everyone within a 20-foot radius has an iPhone. If you don't have one, you've most likely been asked why you don't have one or when you are getting the new iPhone 5. And so companies have taken noticed and nearly every type of brand, shoe, accessory, clothing, etc. have come out with their own line iPhone cases. The latest entry into the iPhone case market is none other than Penny Skateboards, the plastic neon colored 22" skateboards the kids on your block have purchased in hoards. Now I can match my skateboard with my iPhone case? It's about damn time...
Available now at Penny Skateboards.