Micky Papa - Tech Genius on Another Level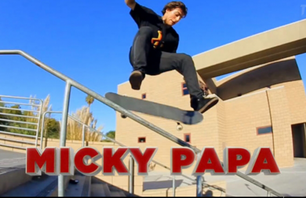 Micky Papa is a tech genius that makes everything
look wayyyyy too easy!
Micky Papa is a technical genius who has insane board control any sort of terrain imaginable. Watch him tear it up in this Thrasher Magazine edit and kick yourself in the gluteus maximus because he makes everything look wayyy too easy. To the point where you'll want to go out there and attempt the same sh*t he does because you think you're superhuman like Micky.
Loading the player ...