Mark McMorris Says Shaun White "Doesn't Grab His Board" (w/video)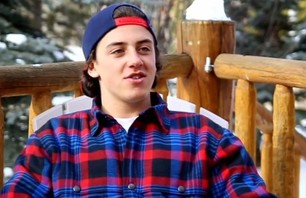 Mark McMorris calls out Shaun White in X Games
interview.
In this snippet of an X Games preview by ESPN's Ramona Bruland, defending snowboard slopestyle champ Mark McMorris has a few words for the now short-haired tomato:
"He doesn't dominate slopestyle at all. He doesn't ride rails. He doesn't watch snowboarding, I don't think. It's kinda weird if you get scored high and you're not grabbing your board, even? That's a little crazy." McMorris said.
Confident words from Canada's snowboarding teen sensation. Time will tell if Shaun White (or the judges) have a response.