Kriss Kyle Tears Up Unit 23 and Answers Some Burning Questions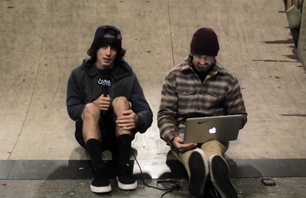 Kriss Kyle answers some burning questions and gives
away his bike to one lucky fan.
One of our partner sites, Vital BMX hooked up with Kriss Kyle at the Unit 23 Skatepark and got him to answer some burning questions. In between answers we get some pretty gnarly footage of him tearing apart the Unit 23 Skatpeark. And because Kriss makes everything look wayy too easy while he's riding, one lucky fan finds out they just scored Kriss' complete set up. We're sure that made his month!