K2 SNOWBOARDING'S OUR BACKYARD EPISODE 4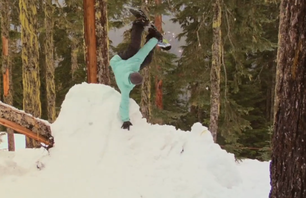 K2 Backyard Series shows a more subdued side of the
Northwest shredding.
In the 4th episode of their Backyard Series K2 Snowboards is pointing their video cameras at the more subdued side of Northwest shredding. When the graybird is perched on the scene split boarding, one foot hijinx and bushwacking ensue. Add some sizzling swine to the mix and you have another winner because everyone knows that rain or shine bacon makes everything better.