Jack of All Trades Jake Ortiz Killing it in the Street, Park and Dirt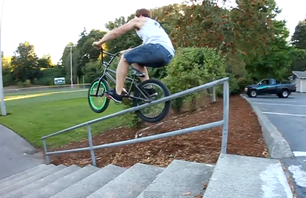 Jake Ortiz's 2hip edit is the business.
Jake Hip is known for his versatility and variety in his edits for 2hip. So when he put this one out we were sure we'd get a pretty sweet taste of street, park and one dirt part that equals five separate shots. Check out that double peg to bar off the flat on the kinked rail. Uh, that's definitely a must see if you've never seen a guy pop that clean. Enjoy.