Is Kriss Kyle the Best Park Rider Around?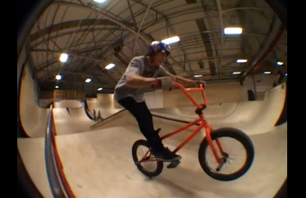 Kriss Kyle is so DAMN good at park riding it's kinda
scary.
Kriss Kyle is simply one of the best park riders on the face of this Earth right now. His bike control is insane and his he has more big tricks in this one edit than ten separate park edits combined. His Tailwhip to Icegrind made the hairs on my arms stand up. Check out his Nightmare Before Christmas edit...holy molyyyyyy!!!