Hawaiian Legacy Mason Ho Takes on Backdoor, Pipelinen and Rocky Point All in the Same Edit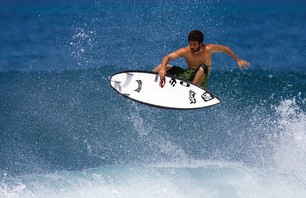 Mason Ho is looking incredibly fast these days...
The Ho family is so freakin'credibly talented. Check out Mason going balls to the wall at some of the most terrifying spots in Hawaii - Pipeline, Backdoor and Rocky Point. He takes on each wave with incredible speed and scores some gnarly looking barrels without batting an eye. Filming by Rory Pringle, dTrean & Marc Beaty.