GoPro: Andrew Whiteford - Floating on Powder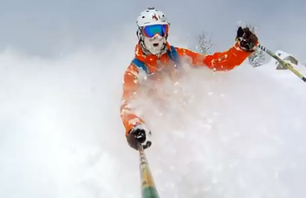 Watch as pro skier, Andrew Whiteford, shreds the fresh powder at Jackson Hole, Wyoming.
Shot 100% on the HD HERO® camera from http://GoPro.com.

Red Suit: Check.
White Beard: Check.
Has Santa come early or is that just Andrew Whiteford riding the sweet powder in Jackson Hole, Wyoming?