Florence Brothers and Co. Make Waves in "Departure Delayed"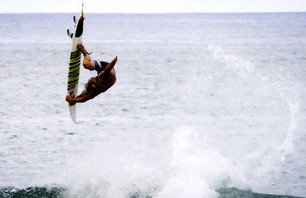 Departure Delayed featuring John John Florence
Can't get enough of John John Florence? We can't either, so we were glad to see his latest film Departure Delayed pop up on the interwebs. This film features John x2 and co. including his two brothers Ivan and Nathan, Kiron Jabour, Koa Rothman and Matt Meola. There's also some prime footage of Greyson Fletcher killing it at the North Shore Park.
Filmed by Damien Robertson, Daniel Russo, Blake Kueny, and John John Florence.
Heli Footage by Daniel Russo
Edited by Blake Kueny
Song by UFO titled Boogie
Colored by UX Entertainment