Fast and Furious Season Ender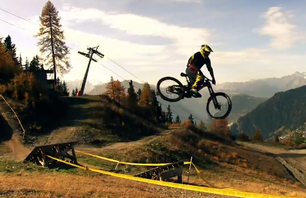 Thibaut Regerter throws down a fast and furious
season ender!
In the midst of autumn, here's a sweet DH edit with Thibaut Regerter riding the Verbier Bike Park, shot by Leonard Berner and edited by Julien Christe for Davaï Production. If you like the fast and the furious, then you'll enjoy Thibaut's season ender!
Autumn Ride - More Mountain Bike Videos