Dune Buggies, Trail Riding and a BMX Session - Life Behind Bars Never Looked So Fun!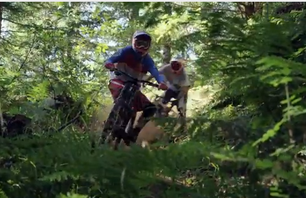 Never knew 'Life Behind Bars' looked this fun...
After a disappointing Crankworx showing, Brandon, Logan Peat head to Oregon to meet up with R-Dog an Cob for some downhill trail riding. With a bunch of dune buggies, MTB and BMX bikes at their disposal the fun is pretty much endless...that is until Logan catches a bad case of food poisoning. Even a weak stomach doesn't keep him from joining in on the fun at the skatepark in Keizer, Oregon. Never knew "Life Behind Bars" could be this fun...