Devon Smillie Rides Like a Boss at Fergusson Skatepark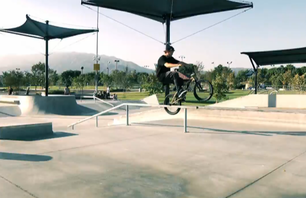 Devon Smillie rides like a boss!
It almost seems like its impossible for Devon Smillie to NOT be on point. Check out Devon throwing down some insane combos at the Fergusson Skatepark in Rialto, Calif. Josh Betley comes in for a guest appearance but honestly, we're all about Devon in this one.
Devon Smillie at Fergusson - More BMX Videos