Daniel Sandoval Pushing the Envelope in "Heart & Soul"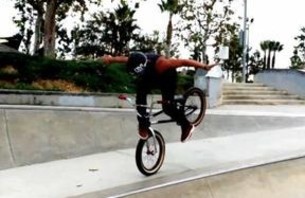 Daniel Sandoval whips up something extra special for
us to check out in 'Heart & Soul'
In little less than a day or two, more than 100,000 views were logged for Daniel Sandoval's latest video edit "Heat & Soul". There is some incredible riding in here, some tricks you've never seen before all while making it look wayy too easy. Get on it!