DC APAC: Welcome To The Team Tommy Fynn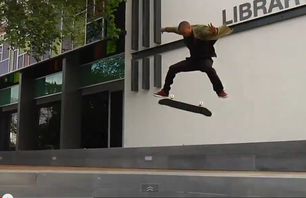 DC APAC proudly welcomes Tommy Fynn to the team.
DC shoes recognized the growing talent in the Asia Pacific and signed their first skater to the newly formed APAC (Asia Pacific) skate team, Tommy Flynn. Tommy is just one of the few guys on the DC Australasian team who will be giving the rest of the world a reason to watch their backs.
For more on DC Skateboarding head to: www.facebook.com/dcskateboarding