Chris Cole and Reign Skate Team - 2012 (w/Video)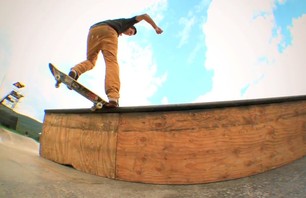 Chris Cole and Reign skate team invade Woodward.
This is a video you just don't want to miss. Chris Cole and members of the Reign Skate including Nate Pezzillo, Shane Colville, and more.
All of these clips went down at this years Chris Cole's Excellent Adventure where Chris teamed up with the Police Athletic League to bring a bunch of skateboarders from the Philadelphia area to share the Woodward Experience with them.