Chad Reed Trades In MX for Go-Kart Racing?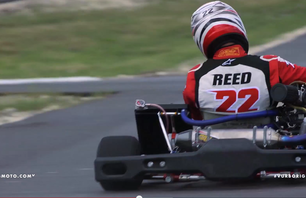 Check out Chad Reed laying down some laps on his new
shifter kart track.
Fact: grown men love to connect with their inner kid. And if racing Nascar is out of the question, at least go-karting is a simple way to get that adrenaline pumping, need-for-speed fix that all testosterone filled men need from time to time. Even Chad Reed took a break from filming Chad Reed Platinum with Vurb Moto and switched out his motorbike for a go-kart at his new shifter kart track. It's not every day you get to see one of the greatest MX riders of all time getting so into one of our favorite pastimes as a kid. So jelly!