Burton Crams in the Most Snowboarding During the Shortest Days of the Year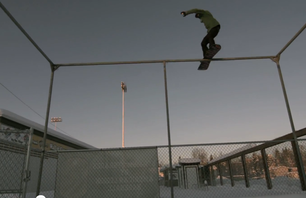 The Burton crew didn't let the shortest days of the
year go to waste while on a recent trip to Alaska.
With the winter season among us, our days are getting shorter and shorter. Don't you just hate it when the sun sets around 5pm, it kinda just makes you want to call it a day, yeah? Well not if you're part of the Burton crew. Those boys took the term "The Shortest Days Of The Year" to hear and made it the title of their latest edit. Take the shortest days out of the entire year and turn it into a motivation to get out there guns blazing at the crack of dawn and cram in as much quality snowboarding as possible.  Join Jeremy Jones, Zak Hale, Ethan Diess, and Alex Andrews and see what they were able to get done.